Eau de Gand, Gent
In Home Claire you can enjoy the peace and quiet in a cosy and homely atmosphere.
Eau de Gand, located on the border of Ghent with Sint-Amandsberg, consists of 54 residential care rooms and 17 assisted living flats. The building is a complete new building, to which the residents moved in March 2020. Previously, Eau de Gand was known as a residential nursing home under the name 'Home Claire'.
In Eau de Gand there is a homely, cozy atmosphere where residents immediately feel at home. In order to strive for a family atmosphere, the resident decorates his room according to his own taste and there are several cozy living spaces. A well-trained team is always ready to help you and, in consultation with you and your family, will draw up a care program for you.
In Eau de Gand a new and unique concept is launched for the care of residents with dementia. It emphasizes an individualized care and guidance plan. We are working per living group in order to experience and adapt the approach for the person with dementia. Continuous education, training and education of the employees is intensively supported and supervised by Paradox, the expertise center for dementia.
The assisted living flats are adjacent to the residential care center. All flats have a nice living space, a fully equipped kitchen, a terrace (some not), and a separate bedroom and bathroom. The apartments are optimally equipped to ensure your mobility. In concrete terms? Wide doors, threshold-free transitions to, for example, the terraces, walk-in shower with seat and emergency call system in the living space, bathroom and bedroom. Here you live independently and decide whether you want to make use of our assistance and services.
Because of the adjoining residential care center we can offer you all the care you need here. You only need to be in control of your own life. In your flat you have your own kitchen. You can choose whether you want to cook and eat in your own flat or you can get food (for a fee) from the residential care center. This will be prepared by the chef.
Residential care center & assisted living flats
| | |
| --- | --- |
| Amount of assisted living flats | 54 |
| Amount of residential care rooms | 17 |
| Architect new construction | Abssis |
| Status | WZC operational, AW operational |
| Info rent care center | T. 09 228 85 55 | E. eaudegand@curavi.be |
| Info rent assisted living flat | T. 09 277 89 46 | E. eaudegand@curavi.be |
| Address | WZC: Wolterslaan 48-50 , 9000 Gent AW: Emile Moysonlaan |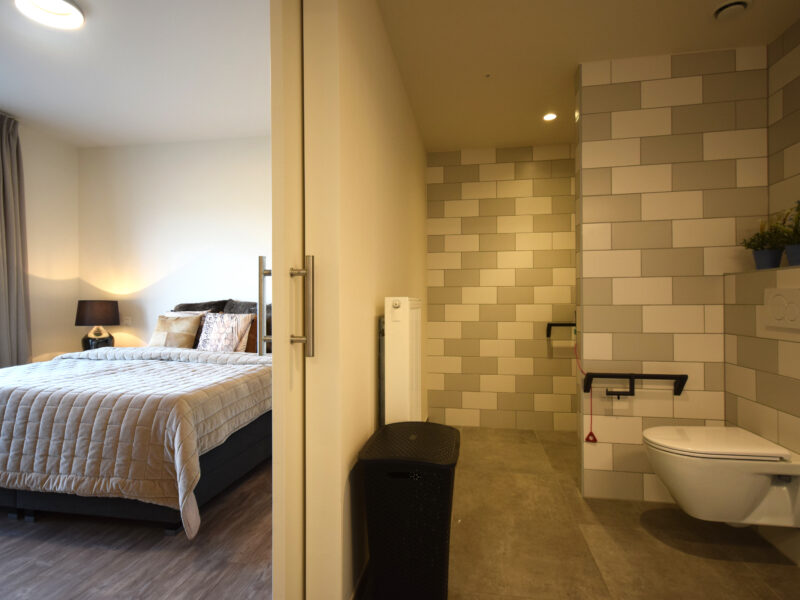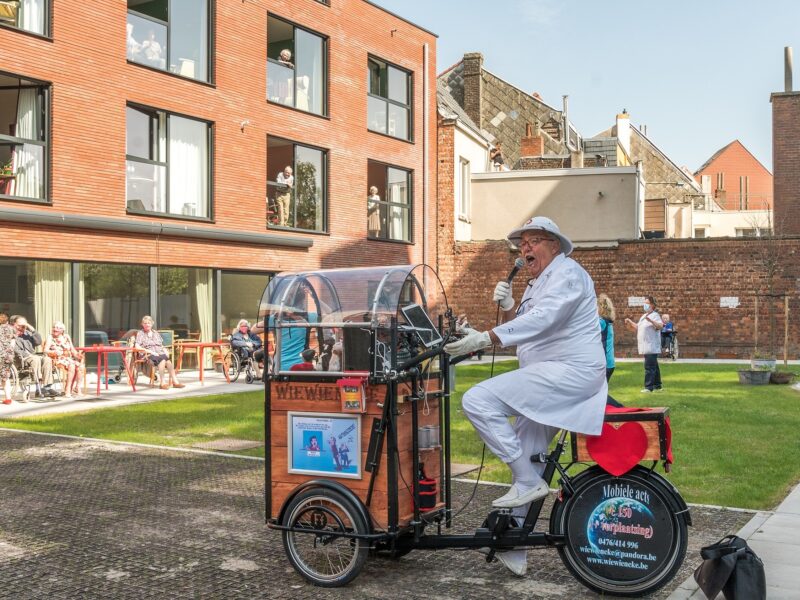 Interested? Contact us for a visit!